Halloween Dance
Wow, even though I know I've been out taking photos over the last few weeks, I haven't really been posting any. Go figure. We're about to head out for some travel, including a wedding, so I suspect I'll be excited to post a few more pictures as the next 3-4 weeks roll by.
Anyhow, I decided to head out to the UAS Halloween Dance in order to practice my off-camera lighting on a dance floor. And, as another photographer pointed out, this lighting is nothing like a wedding reception dance, but even still it's nice to practice the trade when there are no pressures of "getting the shot".
Enjoy!
First up, Trevor & Bob. These two are a blast in their own rights. I'm looking forward to getting to know both of them better in time.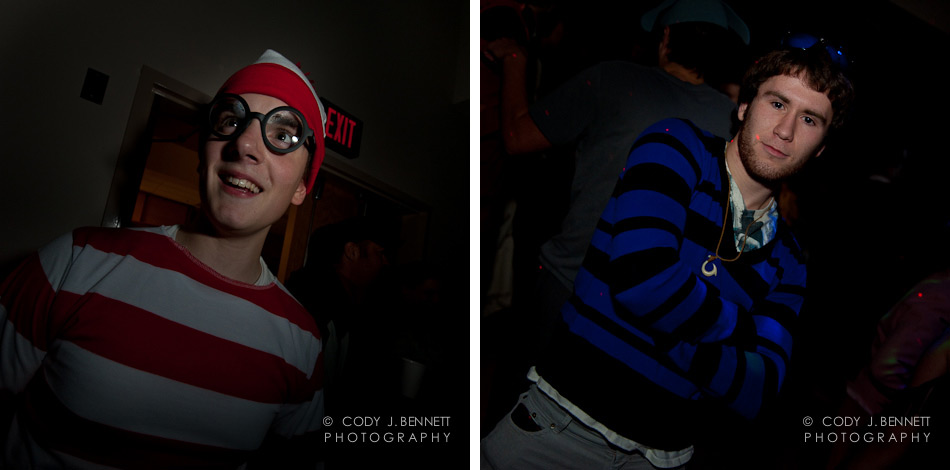 Mostly, I avoid posed shots, but every now and again, folks prompt me with a "take my picture!" and a pose. It's hard not to turn those down (unless my settings are destined for something entirely different.)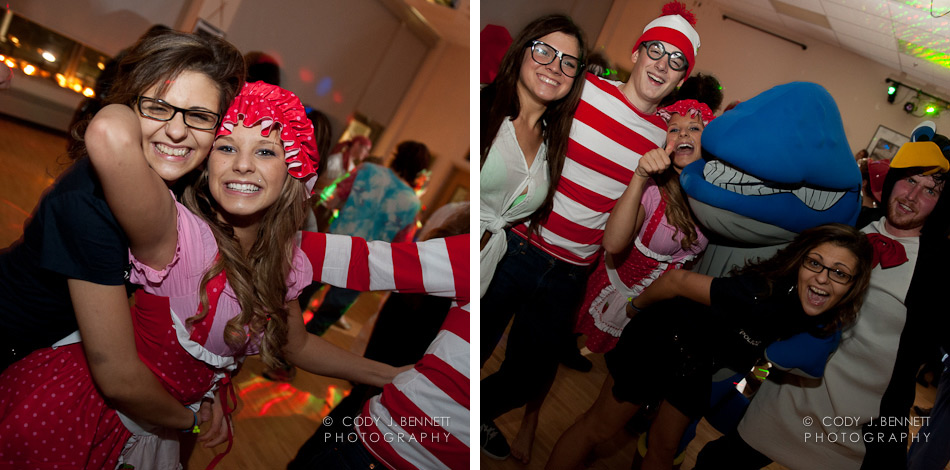 And finally, some actual photos of dancing. No lights is still a learning curve for me. You try taking pictures of moving people in a dark room! Anyhow, I think they made the cut. 🙂