Yesterday, at the bequest of my daughter, we went for a walk at Statter Harbor. Not to be one to miss an opportunity, I took a camera along and was rewarded with a peaceful Great Blue Heron, eating at shoreside. Take a look: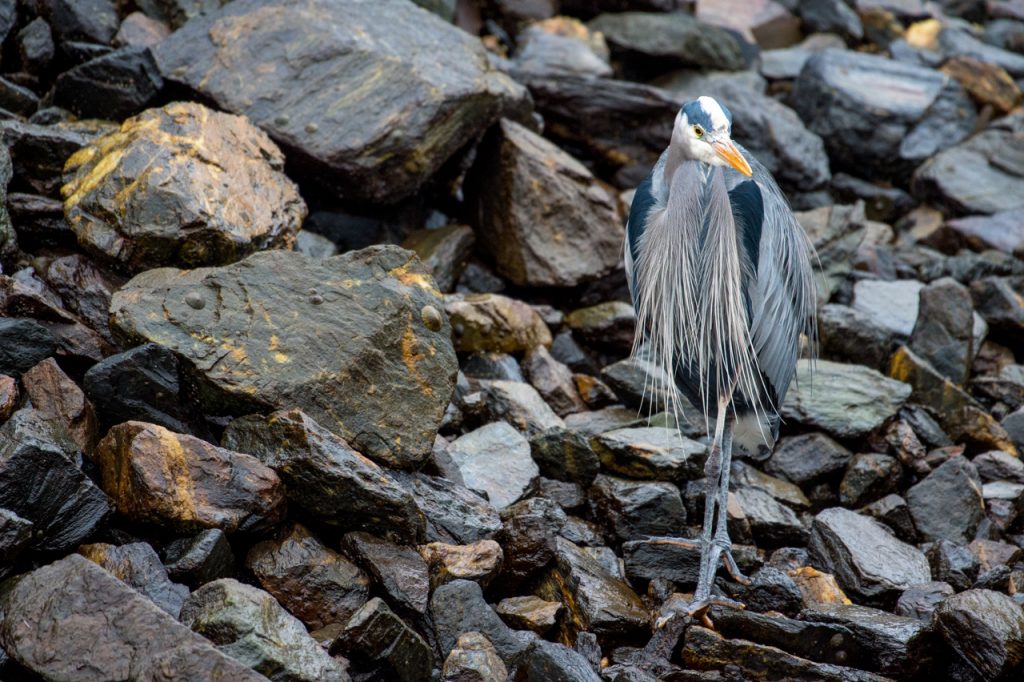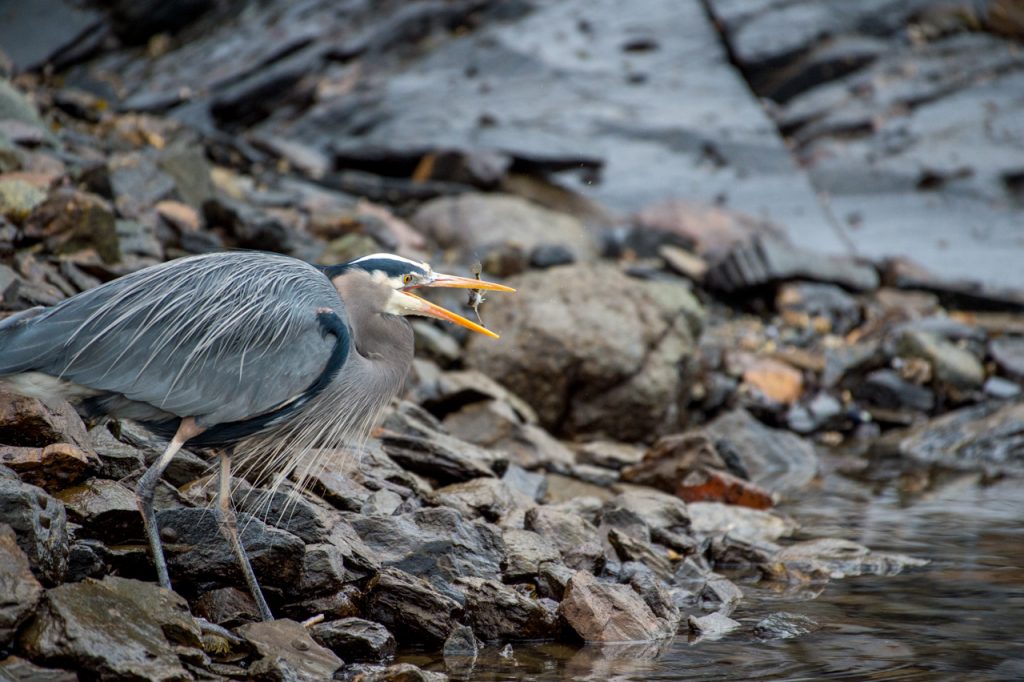 ---
It's the summertime again, and so subsequently I've been out in the mornings and whenever I can taking more photos of the nearby wildlife. It amazes me to think that I can sit on a rock just 10 feet away from massive American Bald Eagles and they're as 'common' as the crows down the beach. Living here certainly has it's perks. 🙂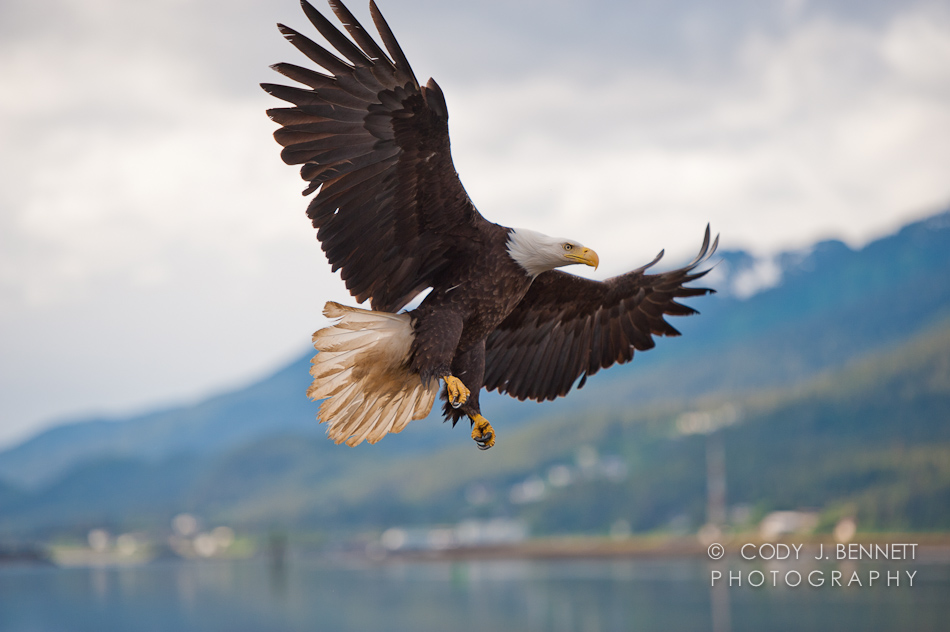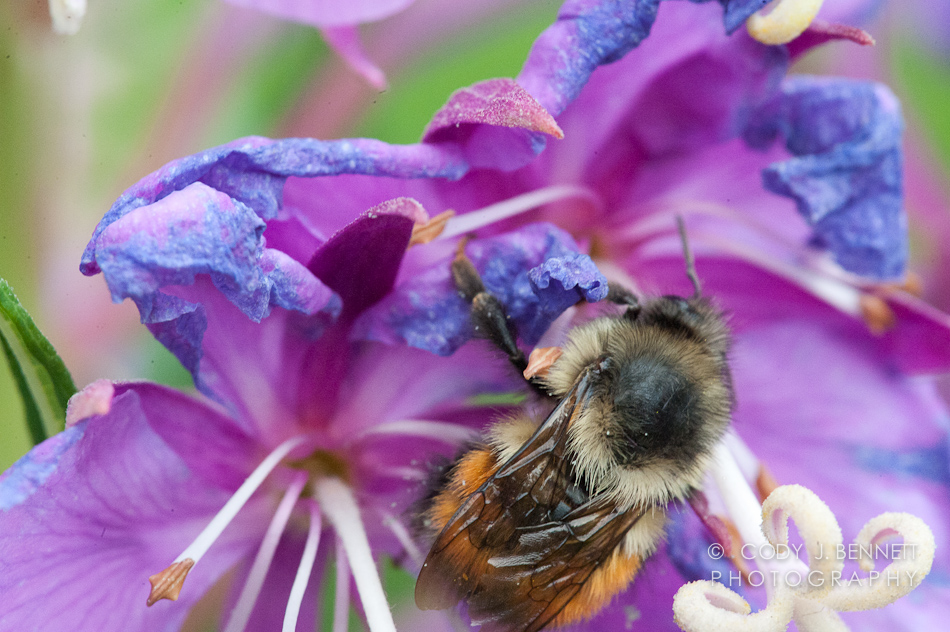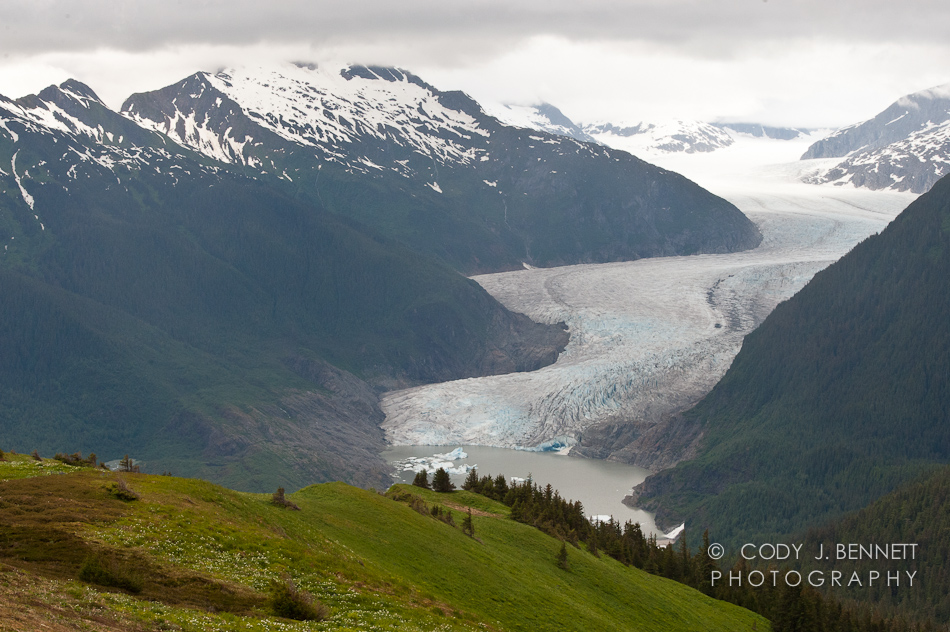 ---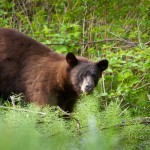 This morning I was up by 3:15 and before the sun was up I had some breakfast and 30 minutes of reading under my belt (appropriately from Wild at Heart). Getting out the door at around 4:15, I headed out to catch up with my friend Bill for some bear searching near the Peterson Creek Meadows. On the way there, I saw four deer and a bear. Here's a picture of one of the deer.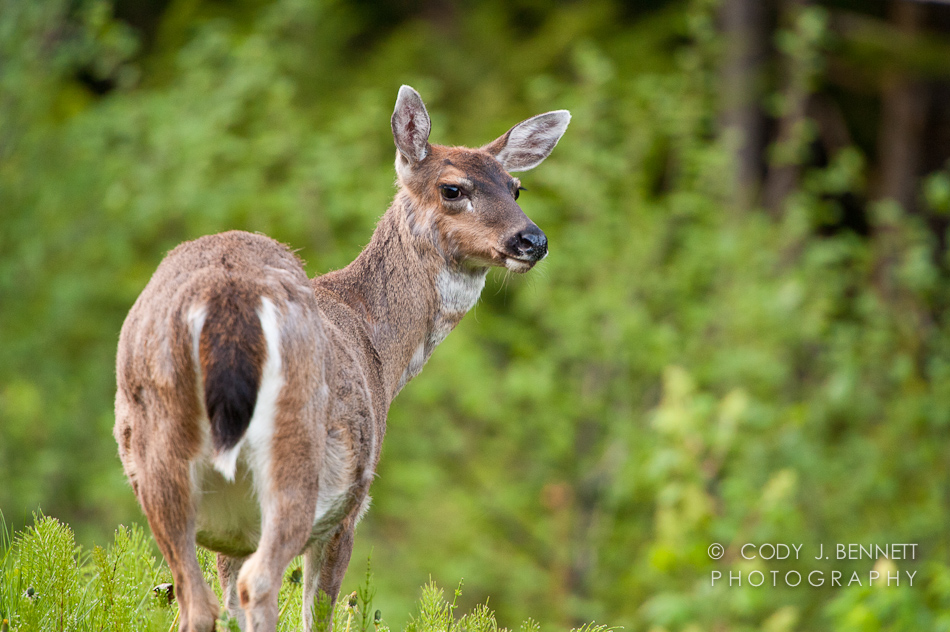 After my brief stop, we made it out to the meadows and wandered about through the woods hoping for bear, but there wasn't much more than a single pile of scat. It's was a beautiful morning, but woefully slim on wildlife save for birds chirping incessantly. Of course, on the way back, there was more wildlife right along the highway… This time, it was two different bears…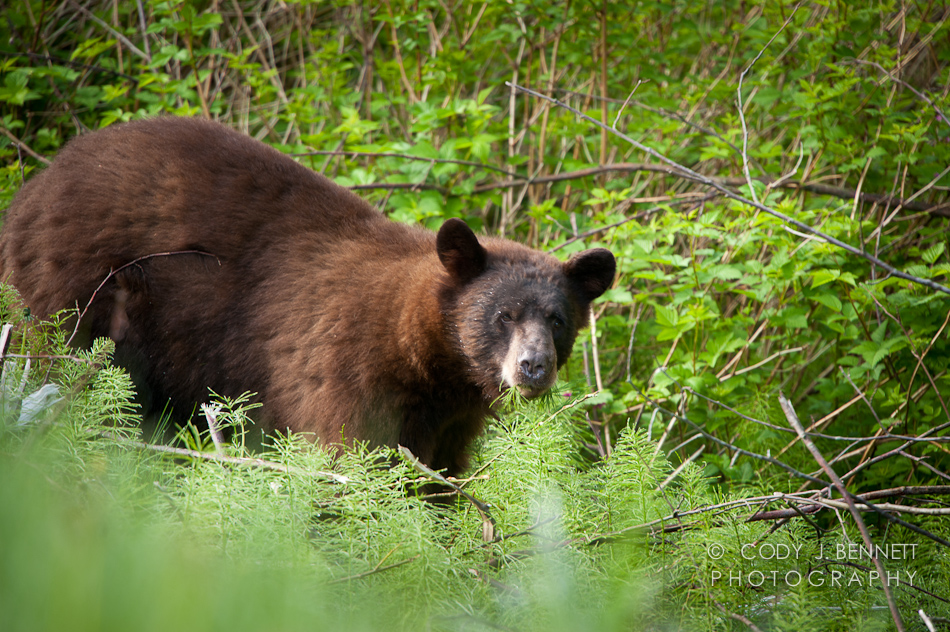 You can see more images from the day at http://photos.codyjbennett.com/Other/2011/
---