A little over a week ago, work sent me to Anchorage for a couple of days. Given some solo time in a new place, I took the chance to bring some camera gear along. I had initially planned to look for and photograph Sheep or Mountain Goat along the Seward Highway, but I was met with bare rock (and no animals). Fortunately, not being one to give up hope, I took a bit more of a scenic route on my return and came across a couple of moose! Enjoy!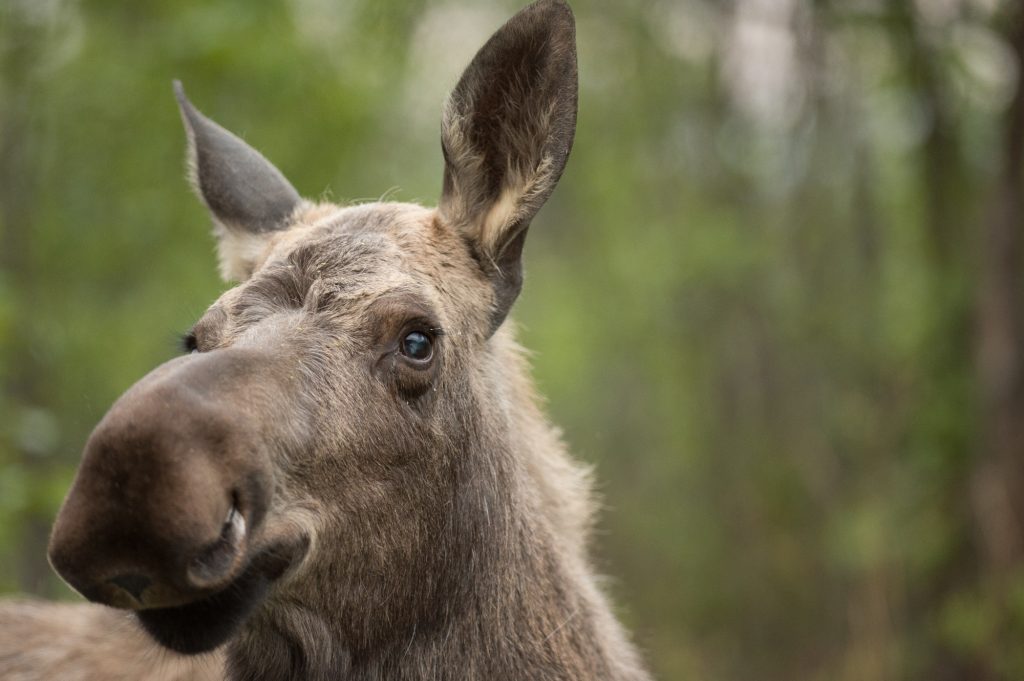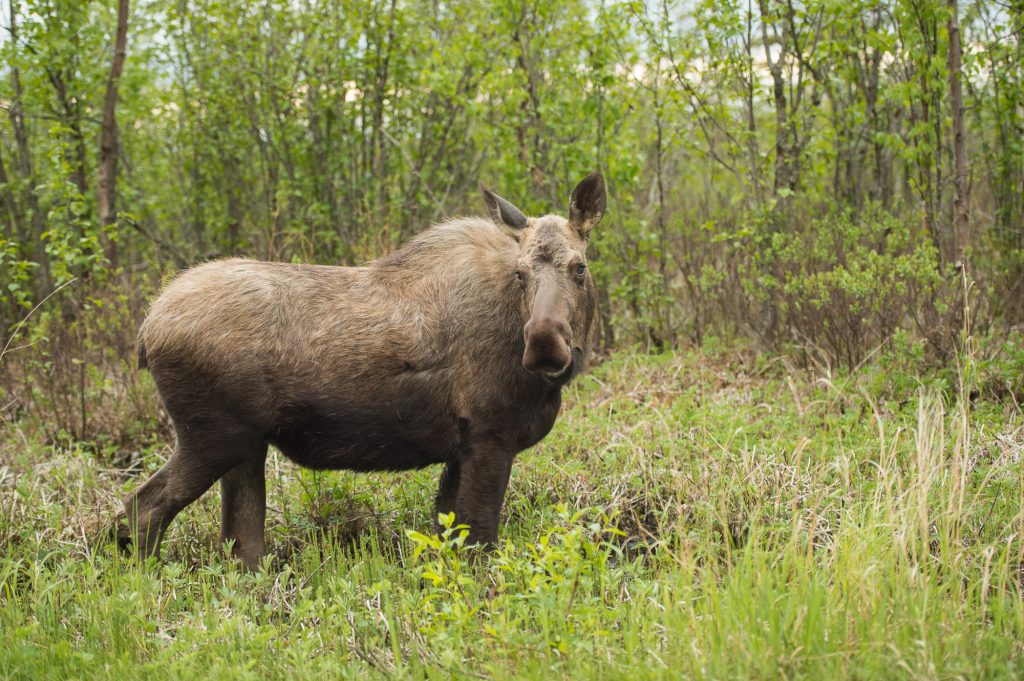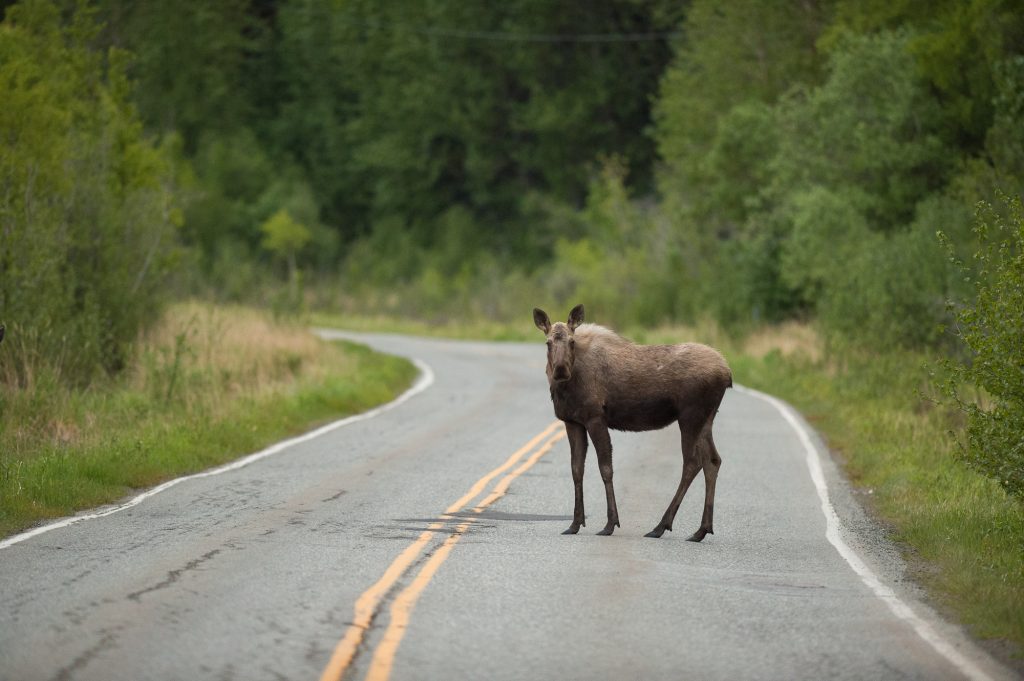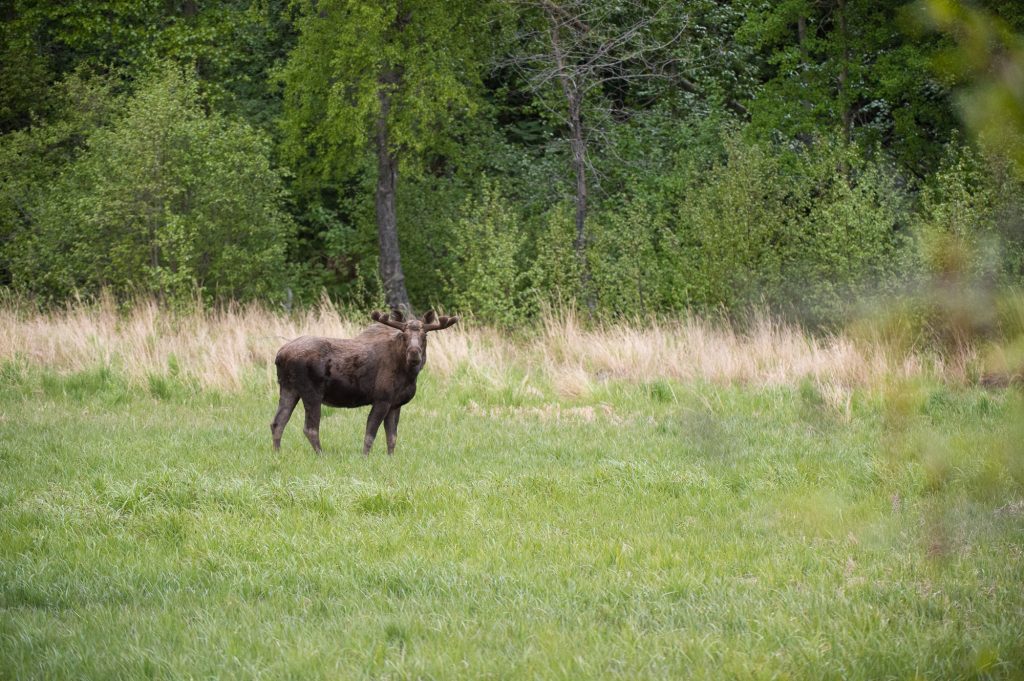 ---
While we were in the Anchorage area, we stopped by the Alaska Wildlife Conservation Center. None of us had been before, and I was like a kid in a candy store.
I'm enthusiastic about animal portraits. Something in me is wildly fascinated with the sentient look in the eyes of a wild creature. This time, I was able to get some images of some wildlife in captivity.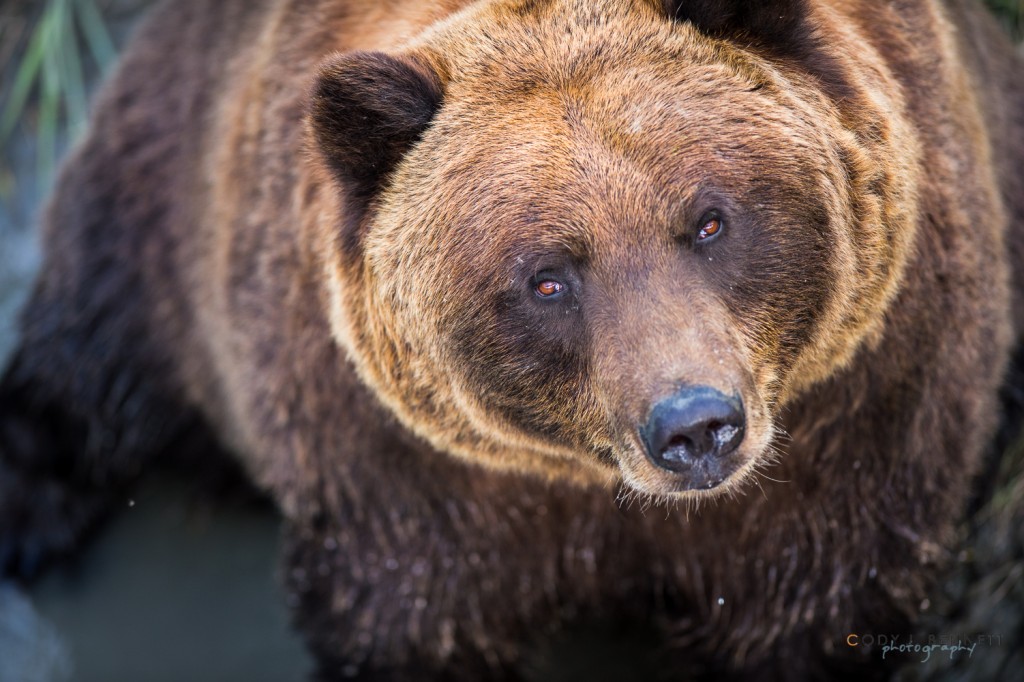 ---