The happy couple. Full of dreams and with the brightest of futures. #dreambuilders4ever #lovingmarriage #funwithfriends
---
On Friday afternoon Heather and I headed out to Tee Harbor to meet up with Jayleen in hopes of heading north to Sentinel Island to scope out the location of an up-and-coming wedding. Unfortunately, though the weather was amazing, farther north the seas had kicked up and really weren't favoring our efforts. In the end we decided to turn back and head south towards more fair waters.
We stopped by Jayleen's parents house on south Shelter Island and enjoyed their company while they were working on painting in the sun. It was surprisingly eventful – we saw a floatplane land a little ways down the island (which I guess doesn't happen often) and then sadly, we got to watch a boat hit a submerged reef – while I'm sure it was an expensive mistake, I was glad to see that the boat was able to stay afloat and start heading home slowly with their kicker.
On the way back to the harbor to drop us off, I decided to pull my camera out and we all had a good time taking pictures in the bright evening sky.
Enjoy!
---
Technology is amazing. I've been playing with my new D4 for the past week and have been really excited about the potential it holds.
To start with, here are a few portraits at the office (cause I couldn't wait to get home with it). I've run them through a bit of light post-processing. A couple black and white conversions, some noise reduction, and a smidgen of clarity and contrast adjustments.
This is Joel. And he's strongly recommending that you attend his art show in July. See Harbors2012.com for more info!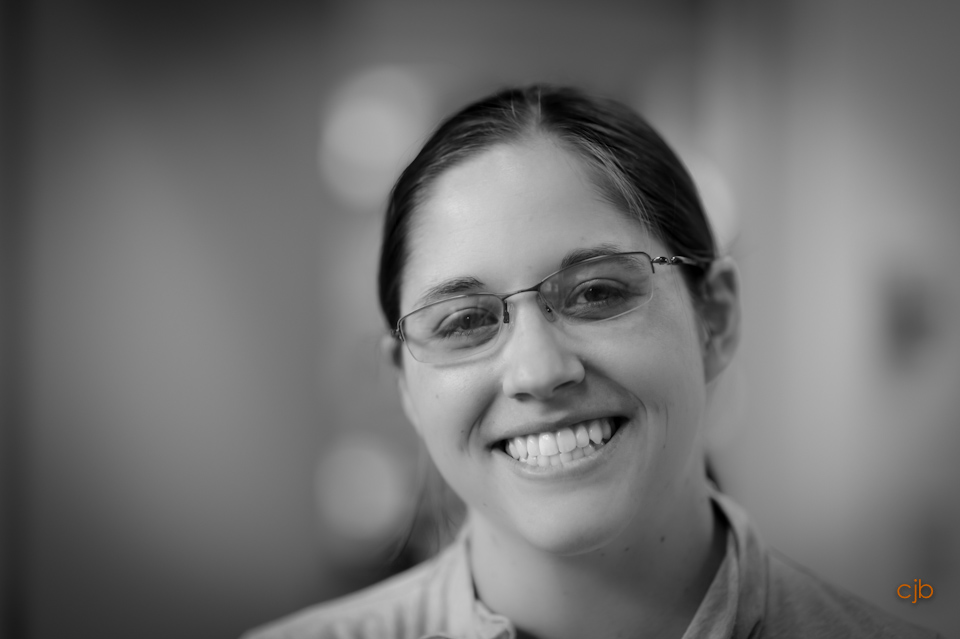 And of course, this is Heather. She is amazing. Nuf' said!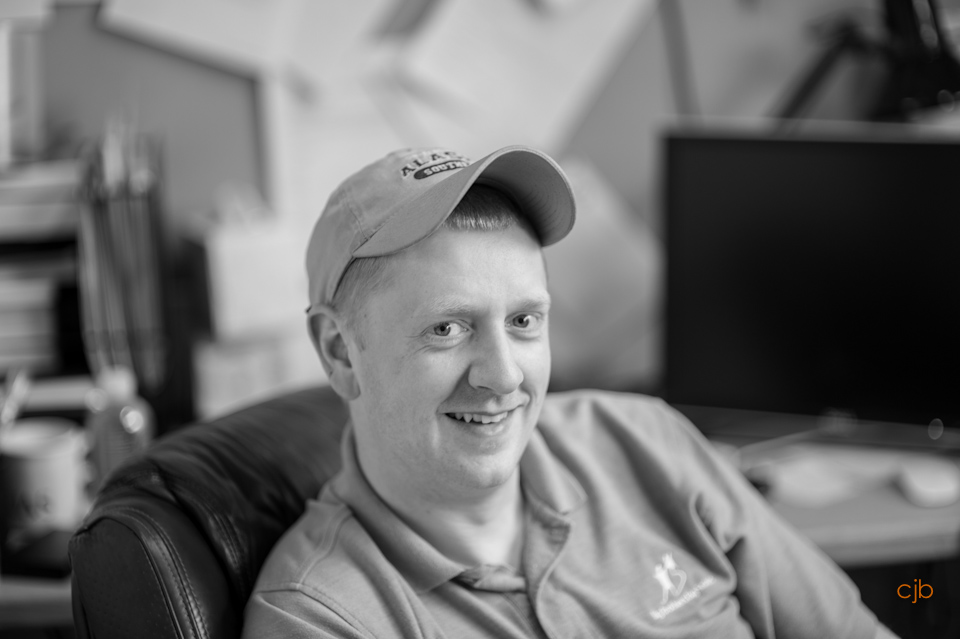 And me, in the comfy environs of my office. (Thanks Joel for capturing this image!)
And then, on my way to the car en route to an appointment I had to stop to notice the wildlife in the parking lot:
And lastly, I took it out for a morning with the birds, and found it to be quite the performer for it's 11 frames per second… I joked with Heather earlier that it's more likely that I'll lose interest in the subject before the camera runs out of buffer to shoot! Here's a (fairly rough) composite that I worked on this evening. 16 frames into one:

Needless to say, I'm excited about the camera and it's potential in future weddings and other outings.
I've put up lots more from the bird and bug explorations. Take a look: http://photos.codyjbennett.com/fine-art/2012/
Stay tuned for more!
-cb
---