Senior portraits in the cold! Iris was great to work with of course, and it was fun to explore out-the-road to find some images.
This first one was with a big lens to bring the mountains up close, and we were trying to shout at each other over the wind. We were also trying to move super quick as the temps were frigid!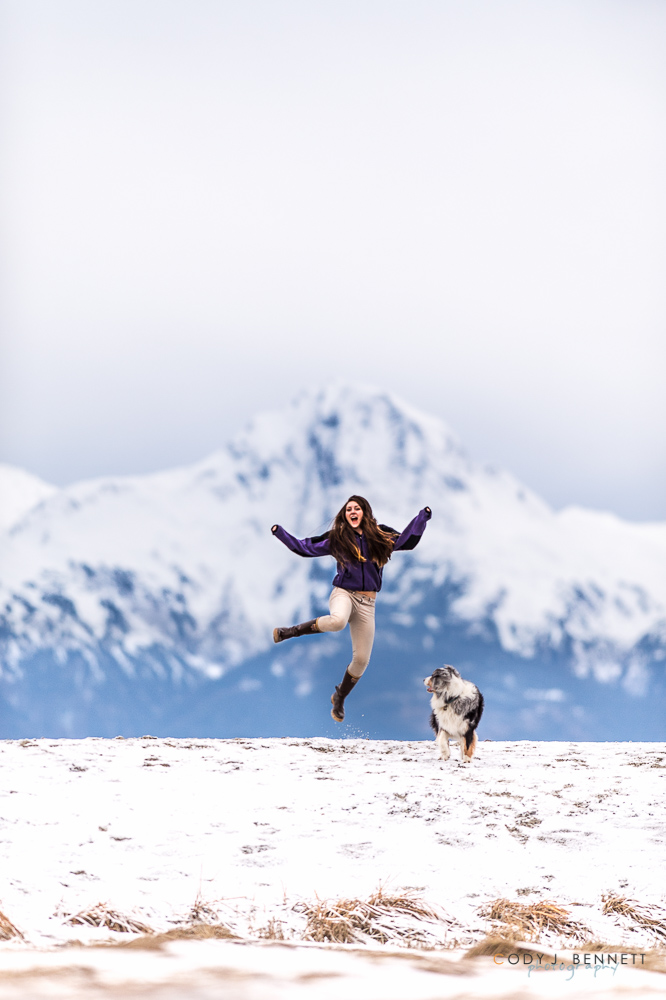 Further out the road with little traffic, we were able to find this image with some off-camera lighting – this was the fav of the bunch!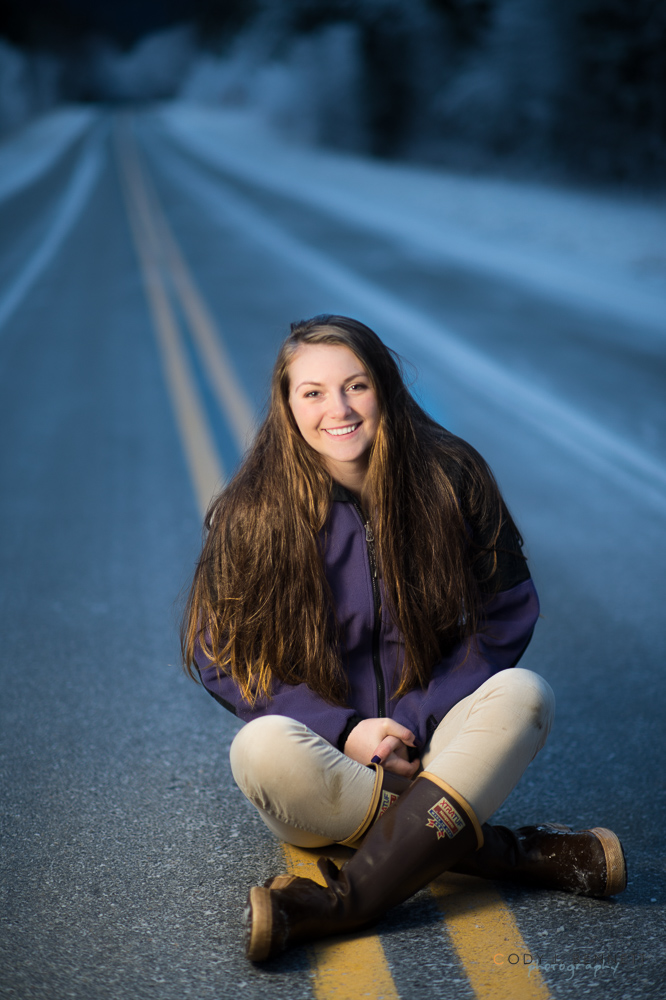 ---
As I was driving along the road, in the distance I saw what looked like a cat just sitting and relaxing in my lane. As I came closer I realized it was a baby porcupine ambling for the woods. The sun had just set, but there was still enough warm light in the sky to capture some images of him… Take a look:
Check out other wildlife/fine-art photos here.
---