About Me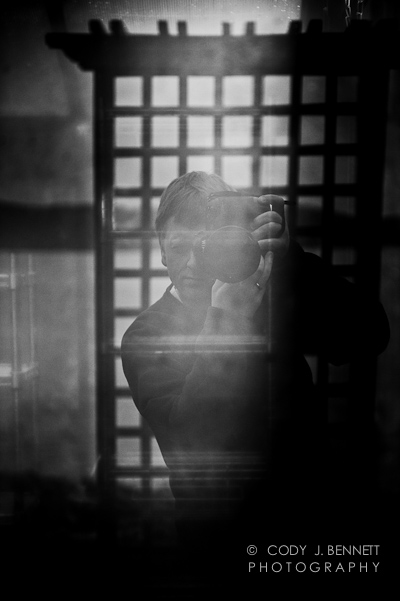 Hello, my name is Cody. I stand six feet tall; have red hair, blue eyes, and a mostly athletic build. Some would call me a Renaissance man. I can cook Coconut Cream Macaroons, Pad Thai and other delectables at a moment's notice. I fix things that are broken and improve things that are not. Heck, I even clean sometimes. To satisfy the Alaskan in me, when in the woods, I build fires without using Sterno logs, and always carry extra layers, even if it's sunny and warm.
I grew up in Juneau and went to Juneau Douglas High School. I was one of the few to stay in the Phoenix Program for all four years. Phoenix allowed me the benefits of a more self-directed learning. It is a technology oriented, project based program designed to fit a more "real-world" concept of working in teams to achieve some goal.
Growing up, I became involved in the Big Brothers/Big Sisters program also – it has been a significant element in my life. I now support them in whatever way possible, though I haven't yet taken the plunge to be a Big Brother myself. At the moment, I give through being on both the Local Leadership Council as well as being a member of the Statewide Board of Directors.
In 2009, my best friend and I went through the whirlwind process of getting engaged and married within the confines of two'ish months. Best. Decision. Ever. Heather is the Yin to my Yang, the Normal to my Bizzarre, the Beauty to my Beast. She's amazing. In fact, she's my favorite person, hands down. 🙂 Heather is my partner in crime in everything. She often comes along for photography outings, either as an enthusiastic onlooker or sometimes even as my lovely assistant and/or second shooter. We also are building a home based company to give us more freedom and control of time and money. She is one helluva business owner too, if I do say so myself.
Ultimate Frisbee is my team sport of choice. More often, you'll find me solo: I like to hike fast, and bike through the mud. Others have likened my hiking to that of a mountain goat; fast and steady over any terrain.
Future goals include many things, some tangible, others more abstract. I look forward to being an awesome husband, father, friend and coach. I enjoy being an unknown philanthropist, anonymously financing projects, endowments and other things like a super-hero of sorts. I don't like the lime-light unless it serves the greater good (I don't really like extra attention). I like the idea of a being a present day Bruce Wayne – a regular fellow by day, and fighting the evil of the world by night. I am passionate about empowering kids to help them realize their own potential, and greatly desire to make a difference rather than a living.
About my photography
Though I still haven't come to terms with the title, I find myself looking for "Magical Moments". It always feels silly to describe it that way, but really when I cut away all the fluff of technology and apertures and flashes, it's all about capturing the magic in the moment. Maybe some people call that moment a "decisive" one, but not me. I recognize that there is magic in each of us, in countless ways and our interactions with others can reveal that magic. Even our world around us can bring us those experiences.
Also, if you have questions, please let me know via the contact me page!