I'm slowly catching up.
Heather's mom is back in Nevada. Weddings have slowed a bit (though I have another this weekend!) Travel has subsided, and Juneau weather has been poor. The perfect storm of catching up with my personal photo backlog!
These are from an early-morning outing to North Douglas. I think I was out the door at around 4:15, so the first few shots of the deer were still a bit on the dusky side of things (thank goodness for high ISO options). It was a good morning for variety. I don't think I've ever captured bunnies/rabbits/hares/whatever-they're-called before…
I heard one story of a photographer's wife receiving a phone call early in the morning because a police officer had found her car parked in the median of the highway with the driver nowhere to be seen. It turned out he had gone for a walk when he saw the perfect light, and eventually returned to find police company. Go figure. Maybe we're a bit absent minded when it comes to those sort of details?
I call this "A Photographer's Car"… For obvious reasons… 🙂
And my favorite shot from the day? It was one of the first ones I captured… I had gone out in search for some deer, and whatdya know, there they were:
---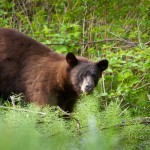 This morning I was up by 3:15 and before the sun was up I had some breakfast and 30 minutes of reading under my belt (appropriately from Wild at Heart). Getting out the door at around 4:15, I headed out to catch up with my friend Bill for some bear searching near the Peterson Creek Meadows. On the way there, I saw four deer and a bear. Here's a picture of one of the deer.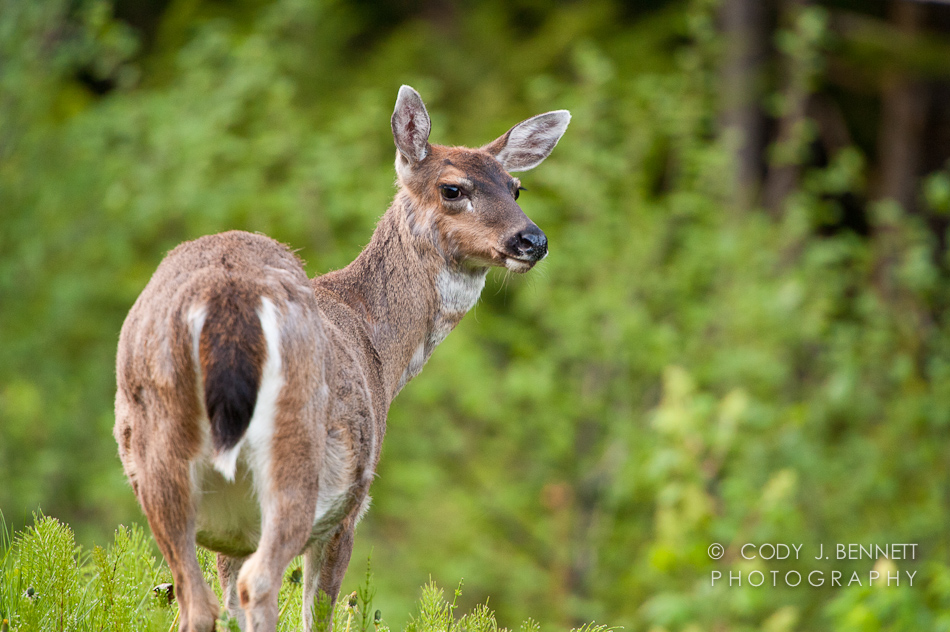 After my brief stop, we made it out to the meadows and wandered about through the woods hoping for bear, but there wasn't much more than a single pile of scat. It's was a beautiful morning, but woefully slim on wildlife save for birds chirping incessantly. Of course, on the way back, there was more wildlife right along the highway… This time, it was two different bears…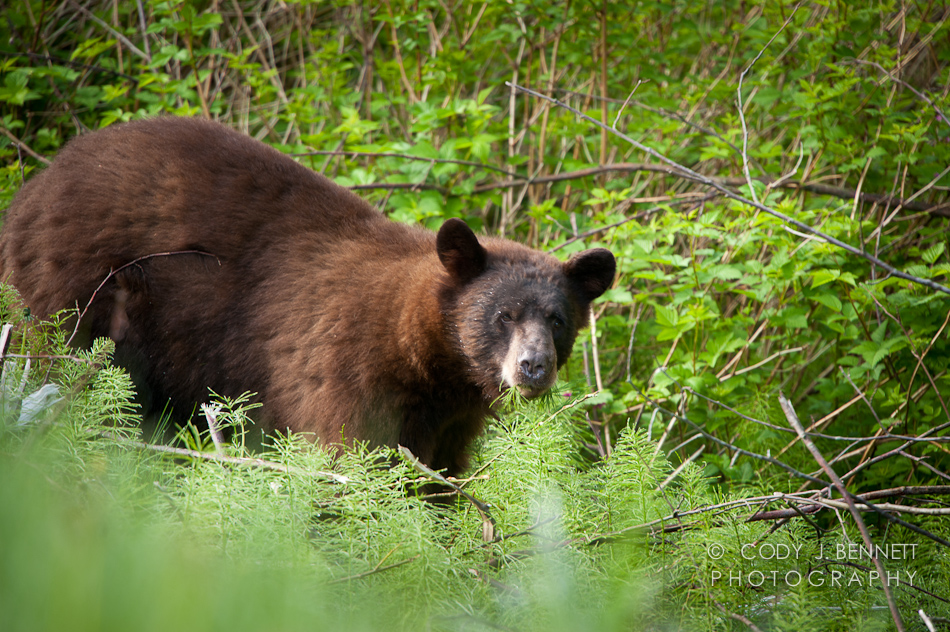 You can see more images from the day at http://photos.codyjbennett.com/Other/2011/
---