On Friday afternoon Heather and I headed out to Tee Harbor to meet up with Jayleen in hopes of heading north to Sentinel Island to scope out the location of an up-and-coming wedding. Unfortunately, though the weather was amazing, farther north the seas had kicked up and really weren't favoring our efforts. In the end we decided to turn back and head south towards more fair waters.
We stopped by Jayleen's parents house on south Shelter Island and enjoyed their company while they were working on painting in the sun. It was surprisingly eventful – we saw a floatplane land a little ways down the island (which I guess doesn't happen often) and then sadly, we got to watch a boat hit a submerged reef – while I'm sure it was an expensive mistake, I was glad to see that the boat was able to stay afloat and start heading home slowly with their kicker.
On the way back to the harbor to drop us off, I decided to pull my camera out and we all had a good time taking pictures in the bright evening sky.
Enjoy!
---
Tuesday at around 11:30 I got a call from Jayleen with an invitation to join her on her boat to take in the local sights for a whale-watch adventure. Not one to turn down a chance to get out on the water and spend some quality time with good people, I made it work with my office and sped out the door to run home for a camera before heading to Auke Bay.
The whales were fairly active but often elusive and scatter, but I had the most fun watching the sea lions anyhow. They always seemed intrigued with the boats and would at times pop up fairly close to take a look. Here are a few keepers from the day – you can see the rest here:
http://photos.codyjbennett.com/fine-art/2012/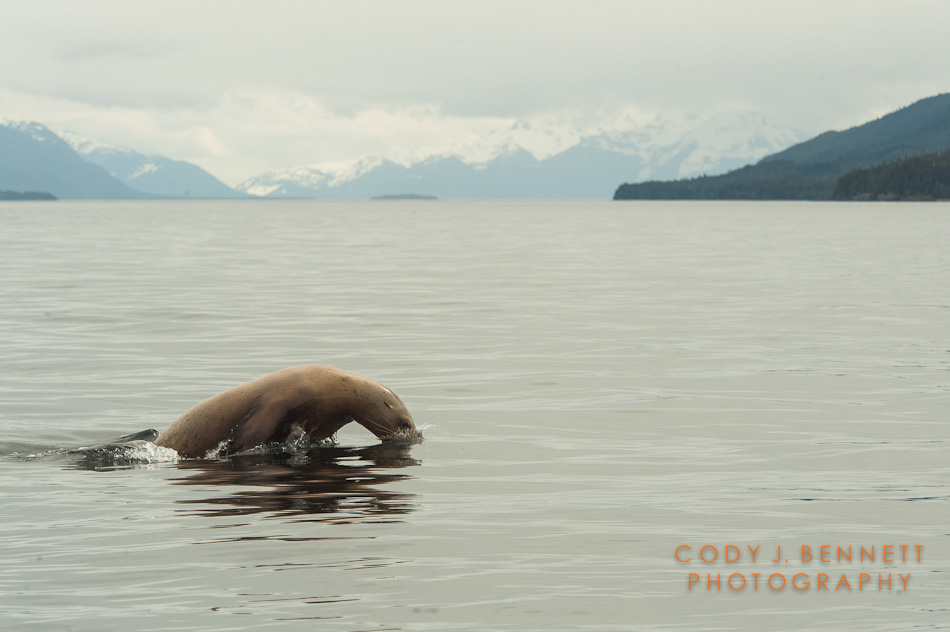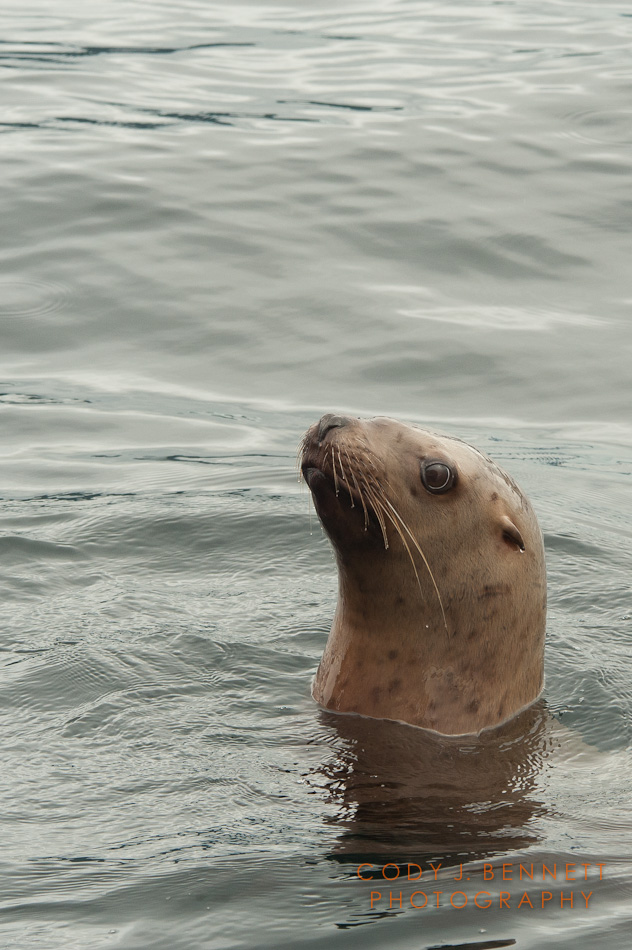 ---