Yay for beautiful sunshine and wonderful weddings. This Saturday I had the pleasure of photographing Jessica & Xavier's wedding day. These two are a blast and they've got a tight-knit group of friends which made for lots of fun hanging out under a waterfall during the wedding party photos.
I'm just posting a few highlights; I was on staff for Becoming Images this time around, so Penny will get images processed and posted as soon as her wedding season calms down.
Enjoy!
-cb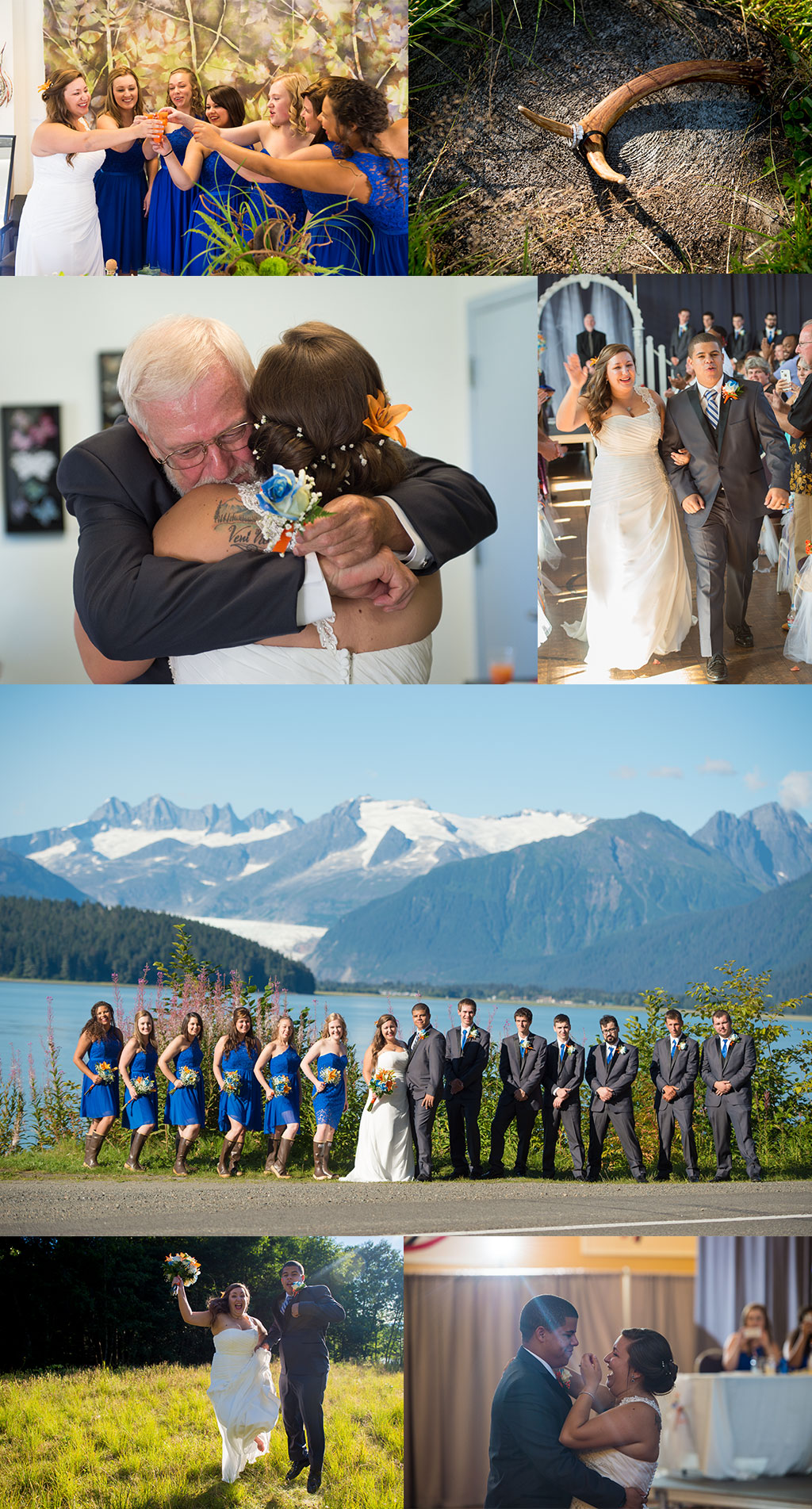 ---
I'm slowly catching up.
Heather's mom is back in Nevada. Weddings have slowed a bit (though I have another this weekend!) Travel has subsided, and Juneau weather has been poor. The perfect storm of catching up with my personal photo backlog!
These are from an early-morning outing to North Douglas. I think I was out the door at around 4:15, so the first few shots of the deer were still a bit on the dusky side of things (thank goodness for high ISO options). It was a good morning for variety. I don't think I've ever captured bunnies/rabbits/hares/whatever-they're-called before…
I heard one story of a photographer's wife receiving a phone call early in the morning because a police officer had found her car parked in the median of the highway with the driver nowhere to be seen. It turned out he had gone for a walk when he saw the perfect light, and eventually returned to find police company. Go figure. Maybe we're a bit absent minded when it comes to those sort of details?
I call this "A Photographer's Car"… For obvious reasons… 🙂
And my favorite shot from the day? It was one of the first ones I captured… I had gone out in search for some deer, and whatdya know, there they were:
---